Alternative Transportation Request
Complete the request ONLY if your child is to go to a location OTHER THAN HOME on a regular basis.

Please complete and submit a separate form for each child for whom you are requesting regular alternate transportation.

Please submit all transportation requests in writing by August 31st, 2023. Requests received after this date may not be able to be honored the first week students return to school.

Please complete a request for the new year. If you had alternate transportation last year, it does not carry over to this school year.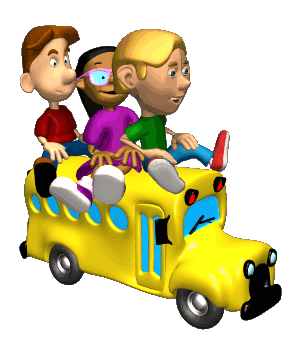 *Daily Bus Changes/Bus Notes cannot be accommodated*
We are unable to accommodate daily bus changes as this is very difficult to arrange with short notice.
We apologize for any inconvenience this may cause and appreciate your cooperation as we try to ensure every child is transported safely to and from school. We make every effort to be flexible and accommodating with transportation. We apologize for any inconvenience this may cause throughout the school year and will work with you should you need our assistance. Arrival and dismissal are two of the busiest times on our campus. It is our goal to keep everyone safe. Thank you in advance for your support with our transportation procedures.

If an emergency arises, it is up to you to make outside arrangements for someone to be at your child's regular stop or they must be picked up at Parent Pick-Up. All Parent Pick-Up requests must be received by 1:30 pm- changes cannot be accommodated after 1:30pm.
*In the event that you cannot have someone at the bus stop or to pick up your child, an emergency bus change may be approved by your child's school principal and the transportation supervisor. We will do everything we can to work with you.